On June 11, 2015 several officers of the Mattapoisett Police Department joined other officers from around the state to be recognized by the Municipal Police Training Committee (MPTC) for their life saving CPR efforts.
The criteria for the award is as follows: "This awards program recognizes an officer(s) who while on duty or off went above and beyond their law enforcement duties in rendering care to a citizen or another member of their agency in need of medical attention. This recognition exemplifies officers who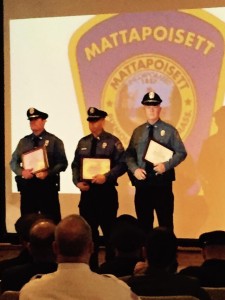 have been able to demonstrate that their CPR/First Responder training was beneficial in saving a l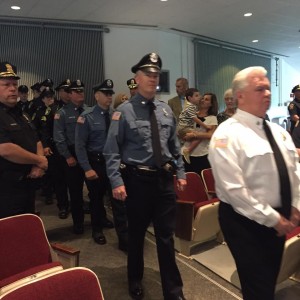 ife."
The award recipients are: Sgt Jason King, Officer William Mcilmail, Officer Dennis Tavares and Officer Turner Ryan.