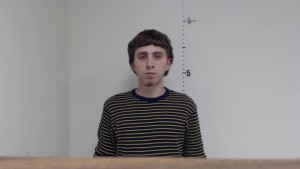 Press Release
MATTAPOISETT: On Friday December 18, 2015 the Mattapoisett Police Department arrested Robert Demello, 21 years old, of 7 Annette St in Falmouth, MA on an outstanding warrant and narcotics charges. Officers received information that Demello was residing with his girlfriend in Mattapoisett and that he has an outstanding warrant for various charges including 4 counts of illegal possession of a firearm and 4 counts of larceny.
During surveillance, Officers observed Demello enter a vehicle of an unknown individual. The vehicle was followed for a short distance and stopped on North St in the area of I195 by Uniformed Officers and Detectives. Subsequently, Demello was arrested on scene and found to be possession of drug paraphernalia.
Once Demello was placed into custody Officers proceeded to the girlfriend's residence and conducted a search of Demello's room. A search of the room produced heroin, scale, additional drug paraphernalia and a large quantity of assorted prescription pills. Additional charges were filed with the Wareham 4th District Court for Possession of a Class A Controlled Substance and Possession of a Class E Substance.
The Mattapoisett Police Department received assistance in the arrest of Demello from members of the South Eastern Massachusetts Law Enforcement Council's (SEMLEC) Detectives Unit and Plymouth County Sheriff K9 Unit. Anyone with information regarding any illegal narcotics activity may provide anonymous information through DRUGTIPS@MATTAPOISETTPOLICE.COM