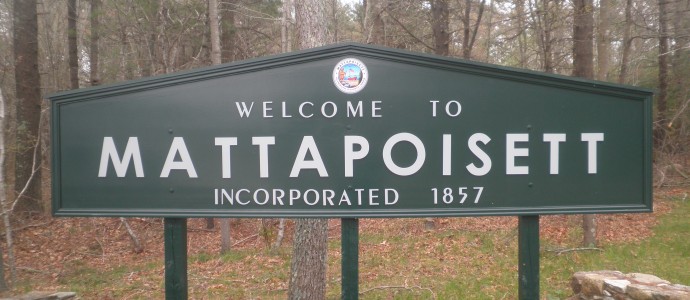 Mattapoisett Police Summer Bicycle Safety Tips
During the summer months bicycling is a favorite hobby to many local residence. Using the roadways to view the scenic harbor or to cruise the Mattapoisett Rail Trail (bike path). The Mattapoisett Police would like to pass along a few bicycle safety tips.
Using a bicycle as your primary means of transportation can be fun, cost effective, and help keep you physically fit. However, bicycle riding poses many risks, even for the experienced rider.
Statistics show that between 70-80% of all fatal bicycle crashes involve head injuries. Although helmet usage is very low (15-18), studies have proven that bicycle helmets are 85-88% effective in mitigating total head and brain injuries.
In addition to using helmets and knee pads, keep in mind the following safety tips:
Check safety equipment before starting.
Obey all traffic laws.
Ride in single file.
Ride as close to the right edge of the road as possible.
Avoid riding at night.
Keep both hands on the handlebars.
A bicycle is recognized legally as a vehicle and must be driven in a manner consistent with any other vehicle on the road. Although a bicycle is very maneuverable, this does not mean a cyclist can violate traffic laws with impunity. Always follow the rules of the road, and obey all traffic laws.
Bicycles are relatively quiet. Pedestrians and other traffic may not be aware of you. You must communicate your presence or intentions to pedestrians and other traffic when changing lanes, turning or passing. Cyclists should choose routes that are convenient and safe; try not to ride in extremely heavy traffic.
A cyclist should always exercise due caution. The following are some basic cycling guidelines:
Lane Position – Usually you should ride in the extreme right lane to your desired destination. Other acceptable lane positions are just to the right of the motorized traffic when the lane is wide enough to safely share the center of the lane, or slightly to the right of the center (the right-hand tire track).
High Speed – If able to keep up with the flow of traffic, use the entire lane — take the lane.
Lane Changing – Plan ahead, look behind and signal your intentions. Act carefully, smoothly and deliberately. Never move in front of another vehicle so closely as to constitute a hazard.
Turning Lane – When using a turning lane, maintain your position in the right-hand side of the lane throughout the turn. This technique will enable you to end up in the right lane on the street you are turning on to, without crossing in front of traffic that may be either behind or along side of you.
Helmets and Accessories
Seventy-five percent of bicycling fatalities are due to head injuries incurred as a result of cyclists falling and striking their heads. Wearing a bicycle helmet with the chin strap secured is mandatory when operating a bicycle. To be effective, the helmet must fit properly and sit level on your head.
When purchasing bicycle helmets for you and your family, look for helmets that meet or exceed the standards set by the American National Standard Institute (ANSI) or the Snell Memorial Foundation.
Use of shatter-resistant protective eye wear and half-finger bicycling gloves is also recommended. Gloves reduce hand fatigue caused by continually gripping the handlebars and also offer some protection for your palms in case of a fall.